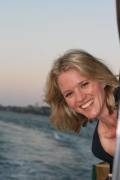 Phoebe fell in love with yoga in 2004 when she was completing her final exams at school and has always had a love of discovering more about the body, mind and spirit. She went on to graduate her Diploma of Yoga Teacher Training at The Yoga Institute, Sydney and has never looked back.
Since graduating, Phoebe has been living and teaching yoga in Melbourne, the Sunshine Coast and Sydney where she has been lucky enough to have practiced, taught and deepen her knowledge with some amazing yoga teachers. Phoebe has continued her study with Mysan Sidbo where she has recently completed her Yin Teacher Training and is now embarking on her Level 2 Advanced Diploma of Yoga Teacher Training at The Yoga Institute.
When Phoebe isn't deepening her knowledge and love for all things yoga, you will find her outdoors in the sun, sand or surf soaking up the beautiful energy on the Northern Beaches, immersing herself in her art, drawing mandalas or choosing what to study next!
Phoebe's classes are inspired by a fusion of her own creativity and fun immersed with a soulful flow where you move gracefully with the breath. They are a blend of yin and yang energy as you can't have one without the other.
The union of breath and movement will guide you through your own moving meditation full of playful sequences, loving and grounding energy and will leave you feeling inspired, balanced, blissed out and smiling!